Workflow Solutions for Operations & Asset Management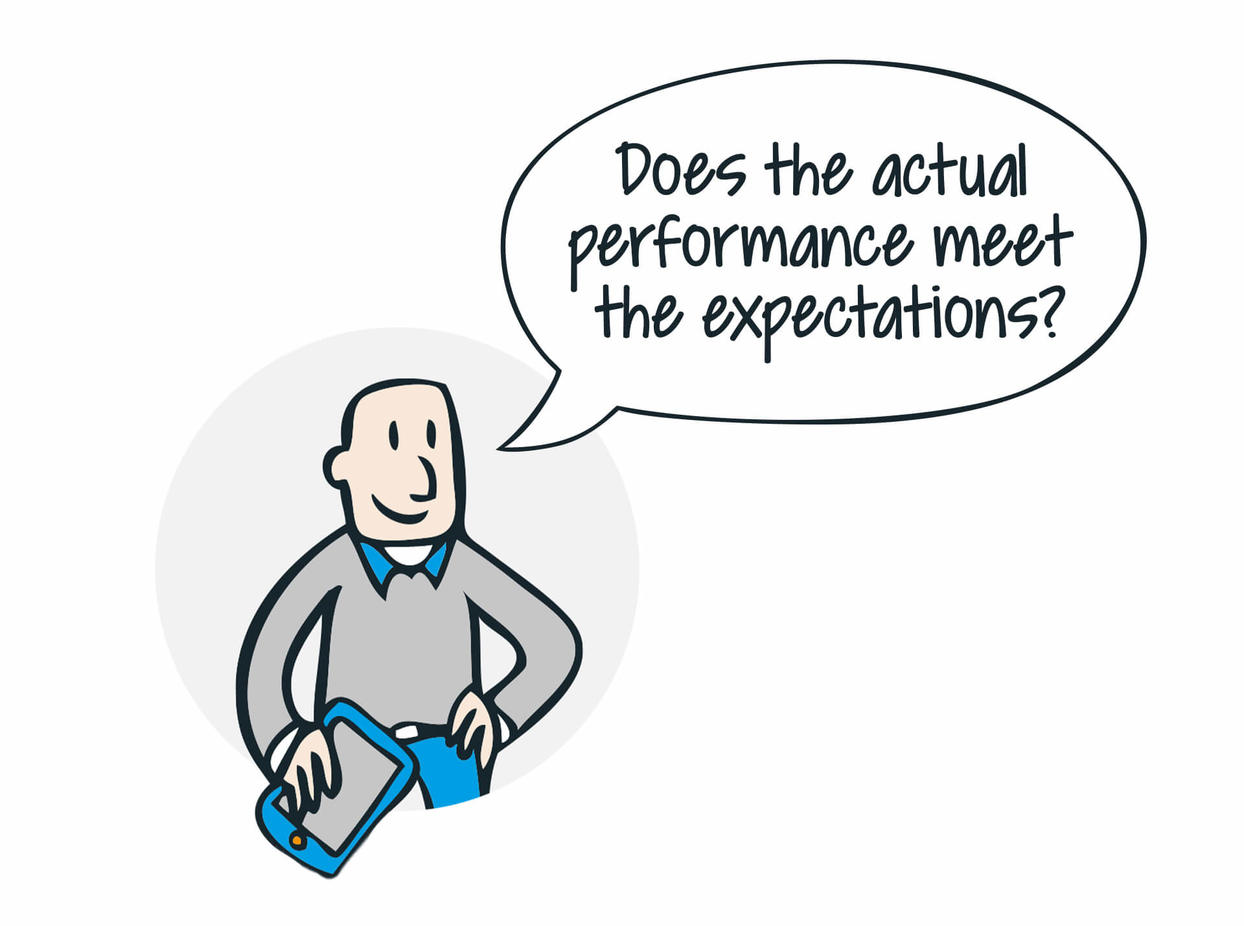 Workflow Solutions for Operations & Asset Management
No production and baffled why? That is no more.
birdy7's tools for Reporting and Asset Management lets your Operations and Asset Management teams become proactive, instead of reactive.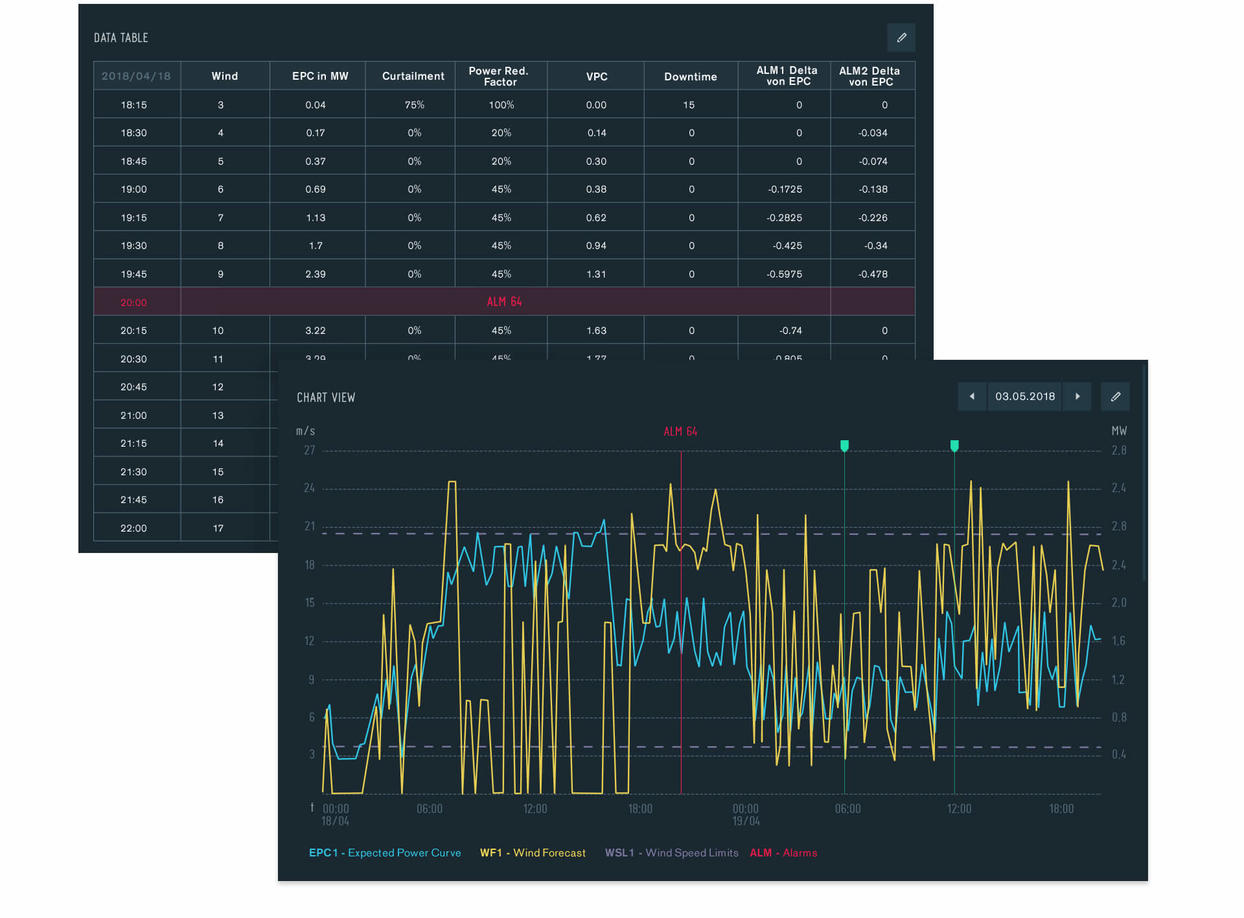 Diagnostics. Dig deeper to see the light.
Modern renewable-energy power plants collect massive amounts of data. The birdy7 Diagnostics tools keep you from getting lost in this data ocean. This is where all your technical and economic analyses are made as easy as pie in the way only birdy7 can.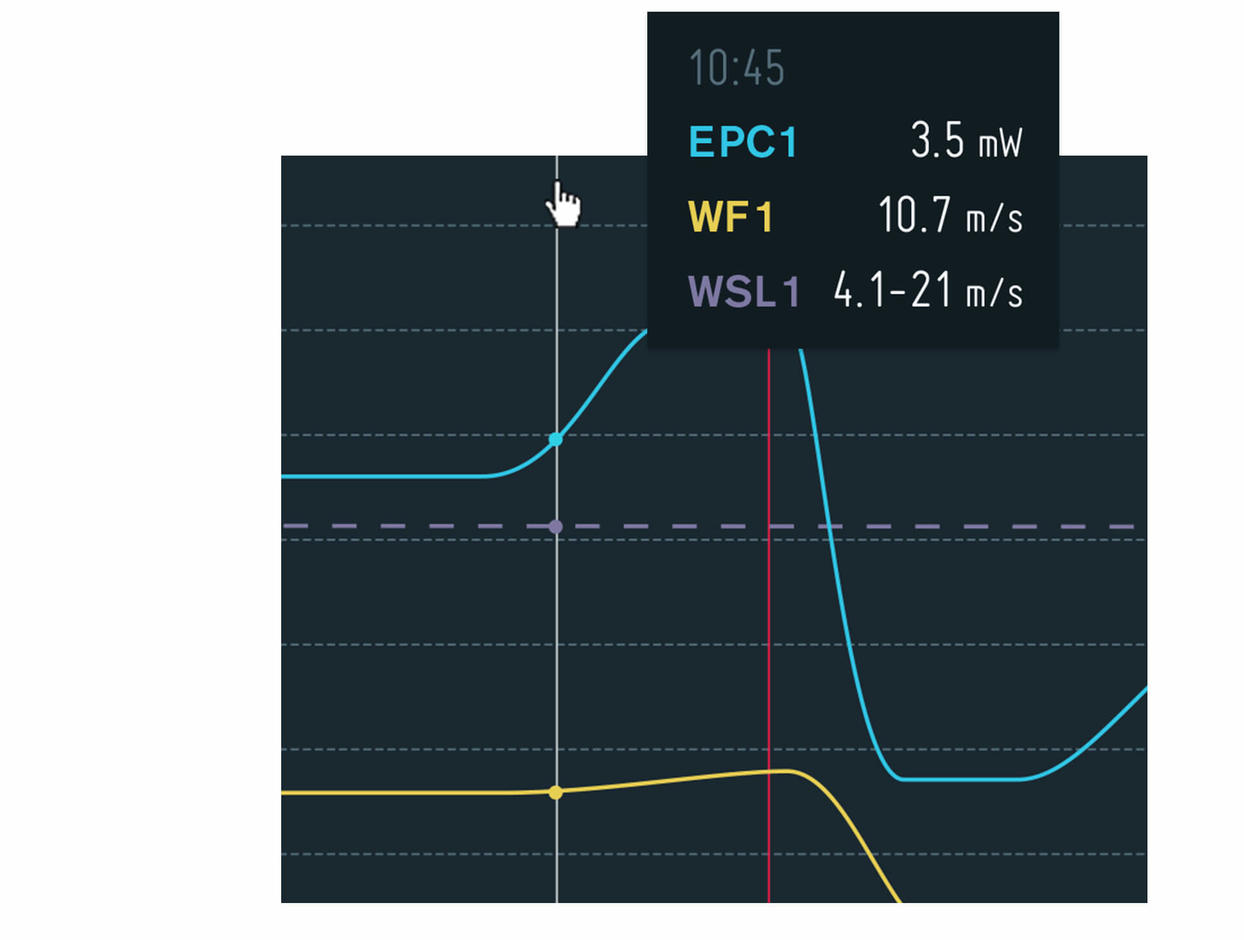 Use your own trigger values and desired system conditions to create customized alarms and diagnoses. This way, birdy7 continuously adapts to your specific needs.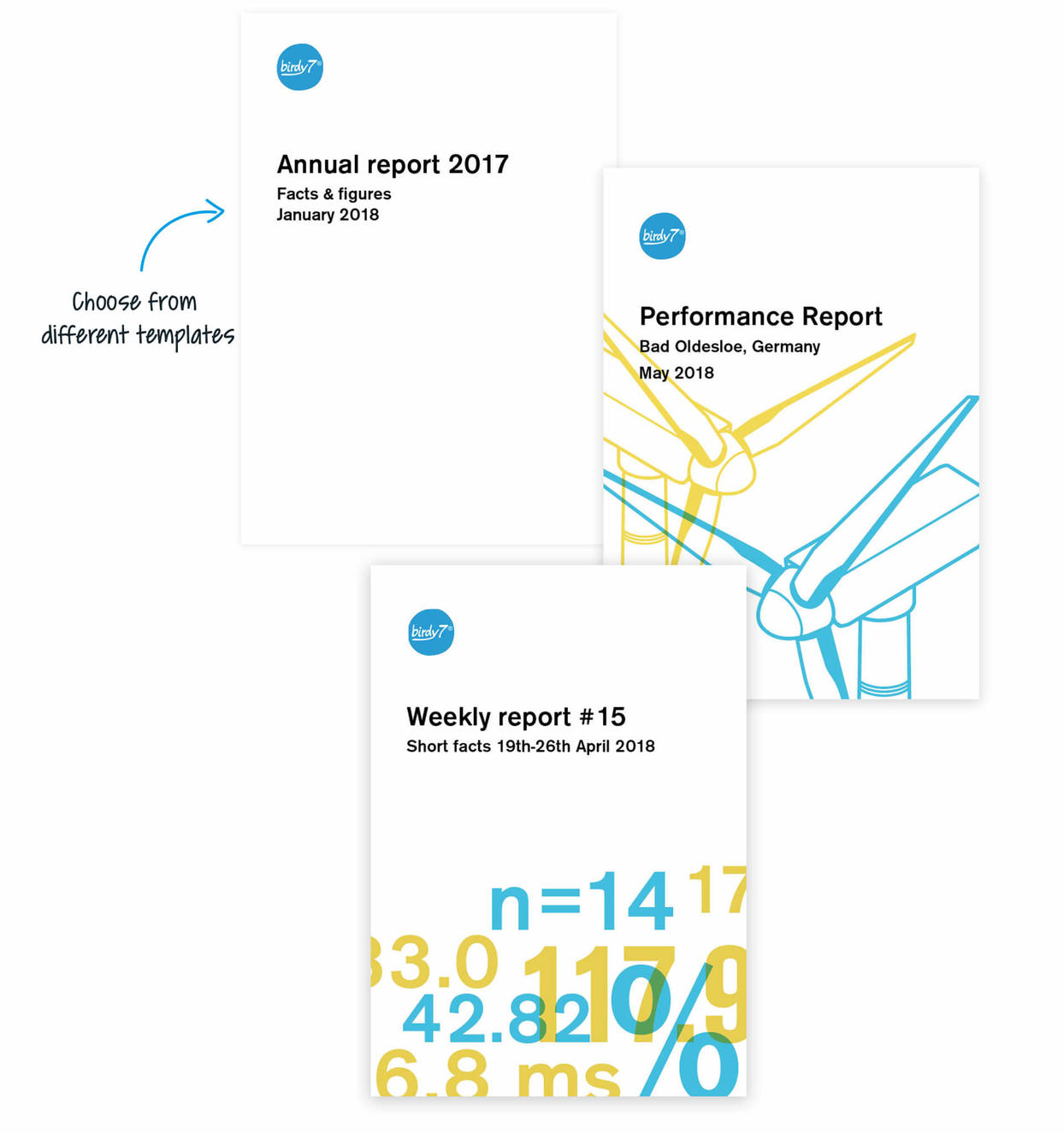 Create and send reports - all in one place.
With birdy7 you always have direct access to your data. Use the practical templates in the reporting tool to create reports in a matter of seconds. Or, modify the standard templates and adapt them to match your own needs.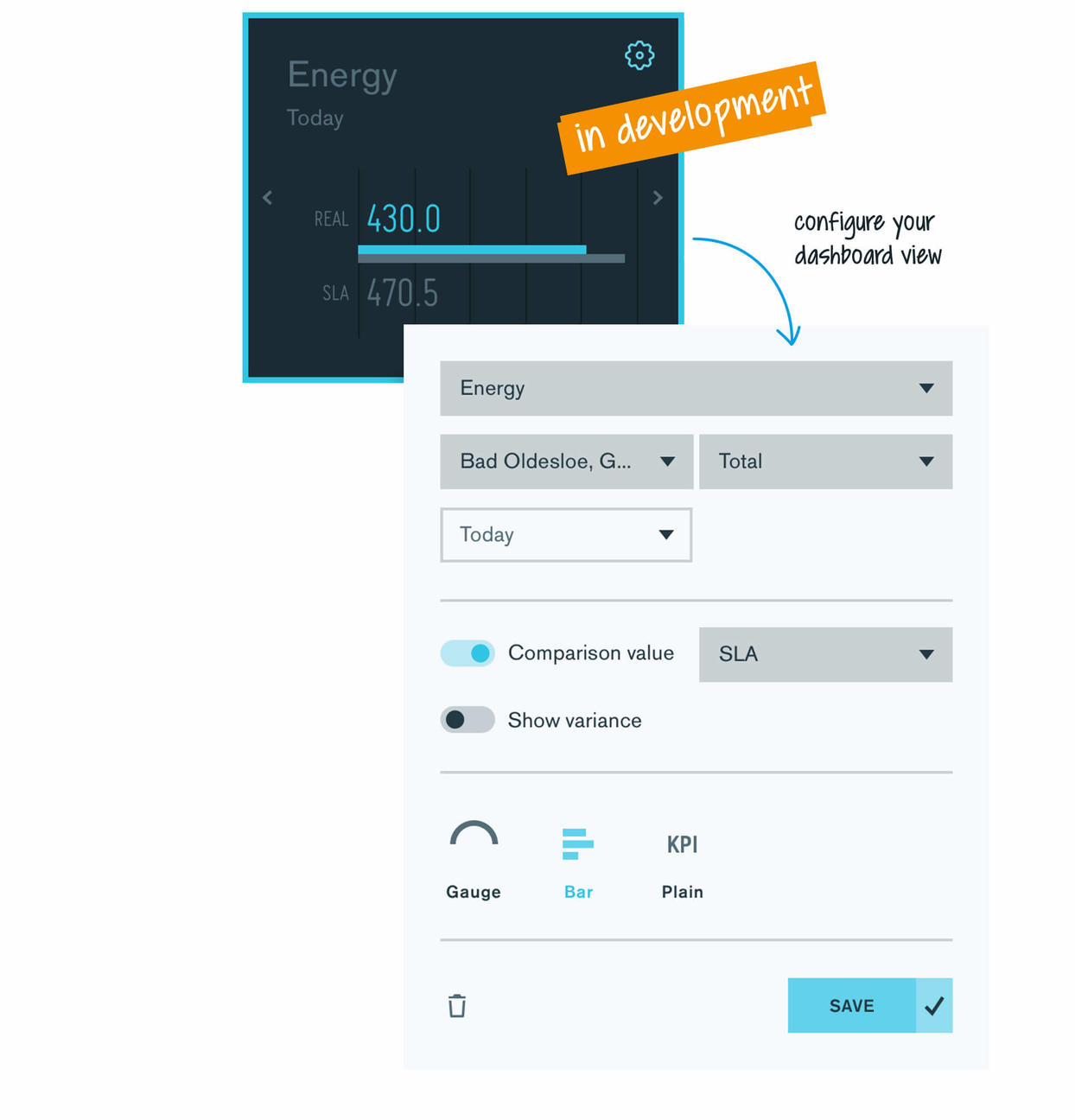 Visual data analysis using your dashboard.
Our Dashboard design presents the key information to you in a simple way, empowering you to maintain a keen awareness of the current situation. It is also the starting point for your analyses. The data you deem important are displayed on your birdy7 Dashboard which you can freely configure. Or, simply use one of our templates to get started.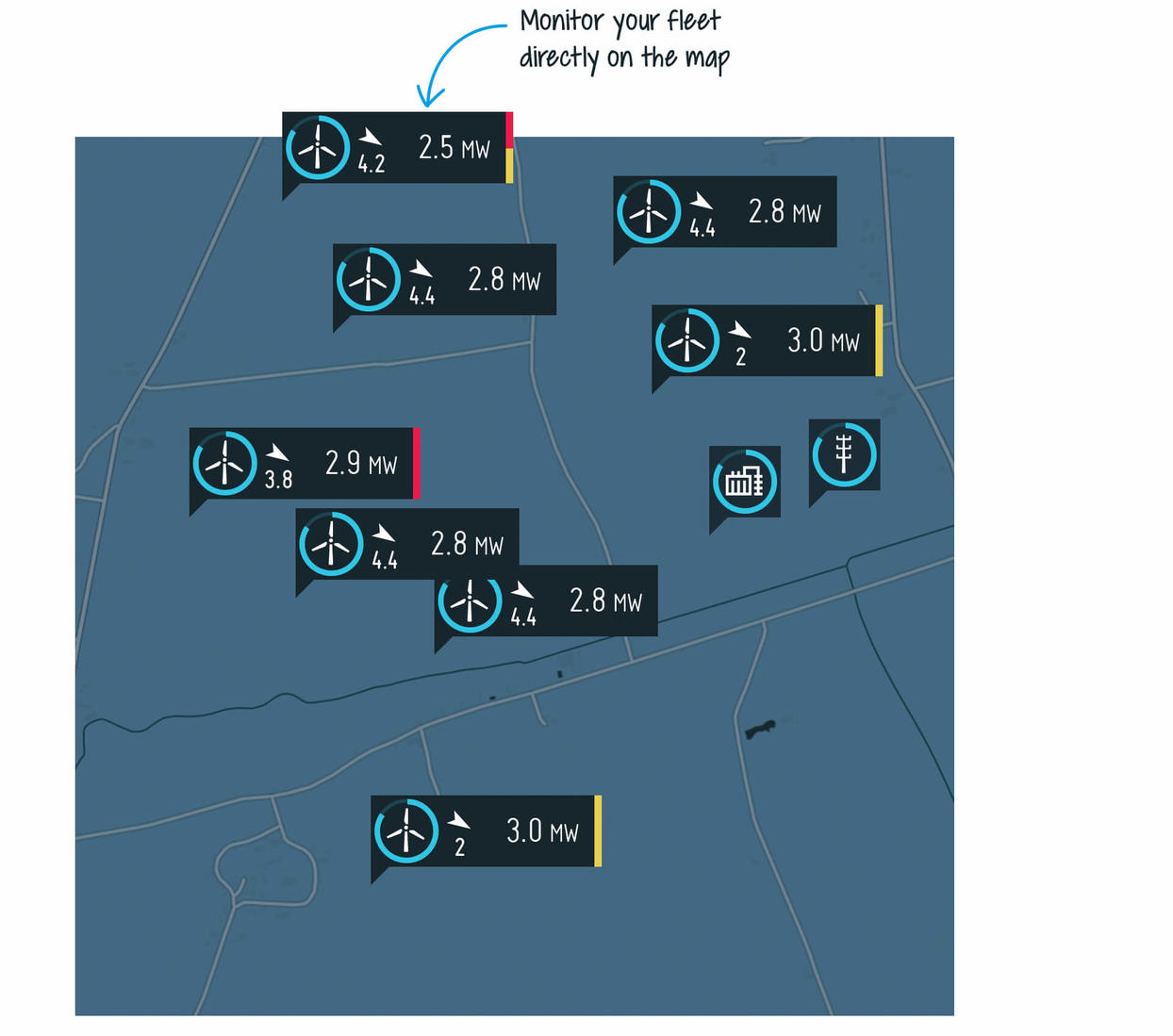 All power plants, all KPIs, one repository.
With birdy7 you have a repository that houses all your data and all your KPIs. No more switching between applications. Finally, an integrated solution.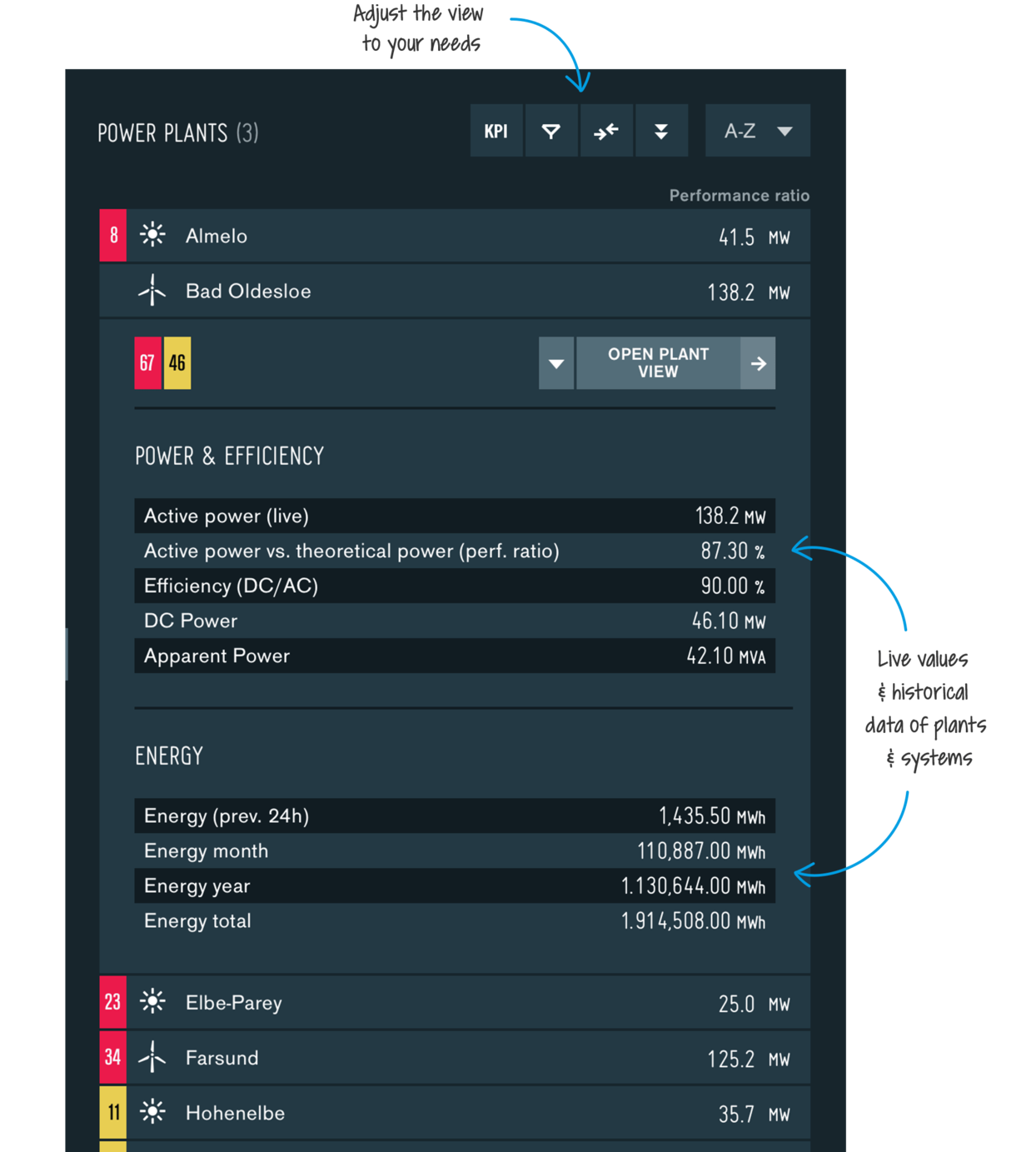 Best-performer, least-performer? Quickly know.
The filtering and sorting functionality lets you quickly establish which systems perform best in a given time period. And which systems need a bit of tweaking and fine-tuning.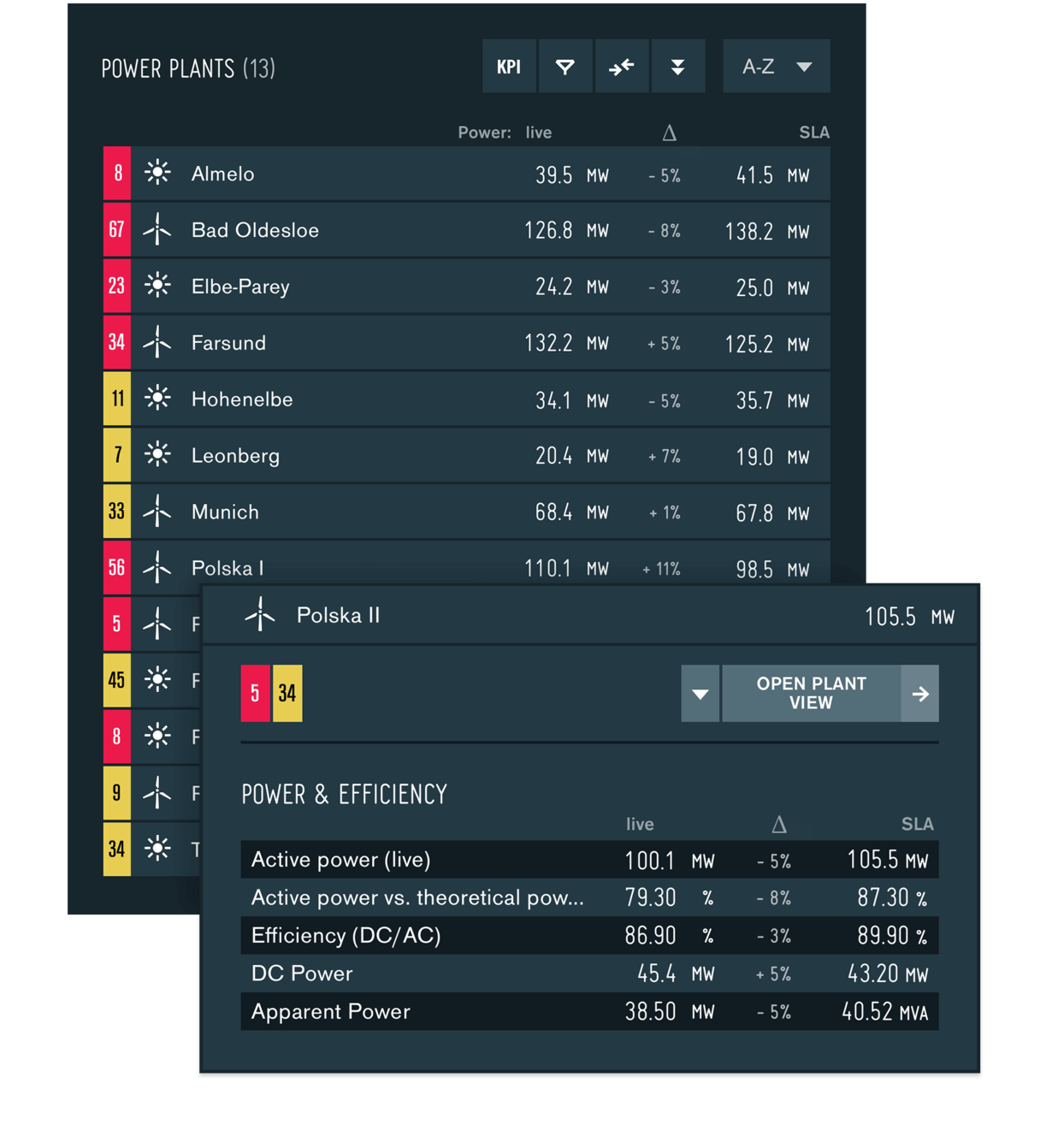 Real vs. expected. As easy as pie.
Compare actual measured values with expected values or setpoints. In various locations in the application GUI and with pins on the maps, KPIs with their theoretical values are displayed concurrently. This ensures an easy and intuitive evaluation.