Simplify your renewables management
All your data in one place
No more fragmentation, no more fiddling with interfaces. All the data from your power plants are stored in a central repository.
Optimized communication of the support team
The birdy7 Solution Guide provides users with recommendations for solving problems. By recording solutions it becomes more intelligent and efficient.
98
%
So far unused power-plant data

converted to worthful insights.
50
k
Trained workers shortage

in the renewables sector by 2030.
>
20
%
More energy

, higher revenue through digitally-optimized maintenance.
WE PROVIDE WORKFLOW SOLUTIONS FOR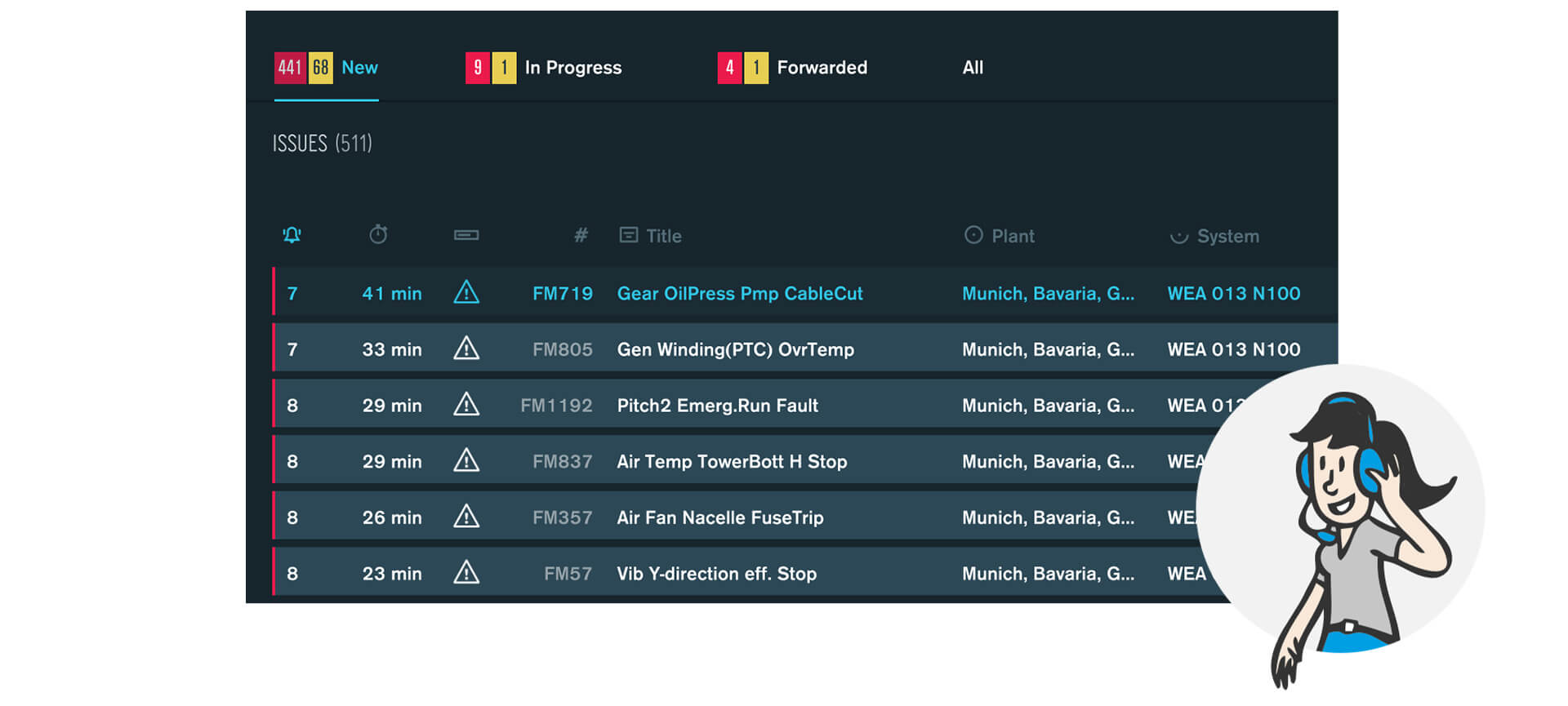 Tools for optimized alarm handling with an integrated Solution Guide. This simplifies communication between departments and ensures that no information gets lost. Knowledge retention is maximized and unexperienced workers quickly get into the groove.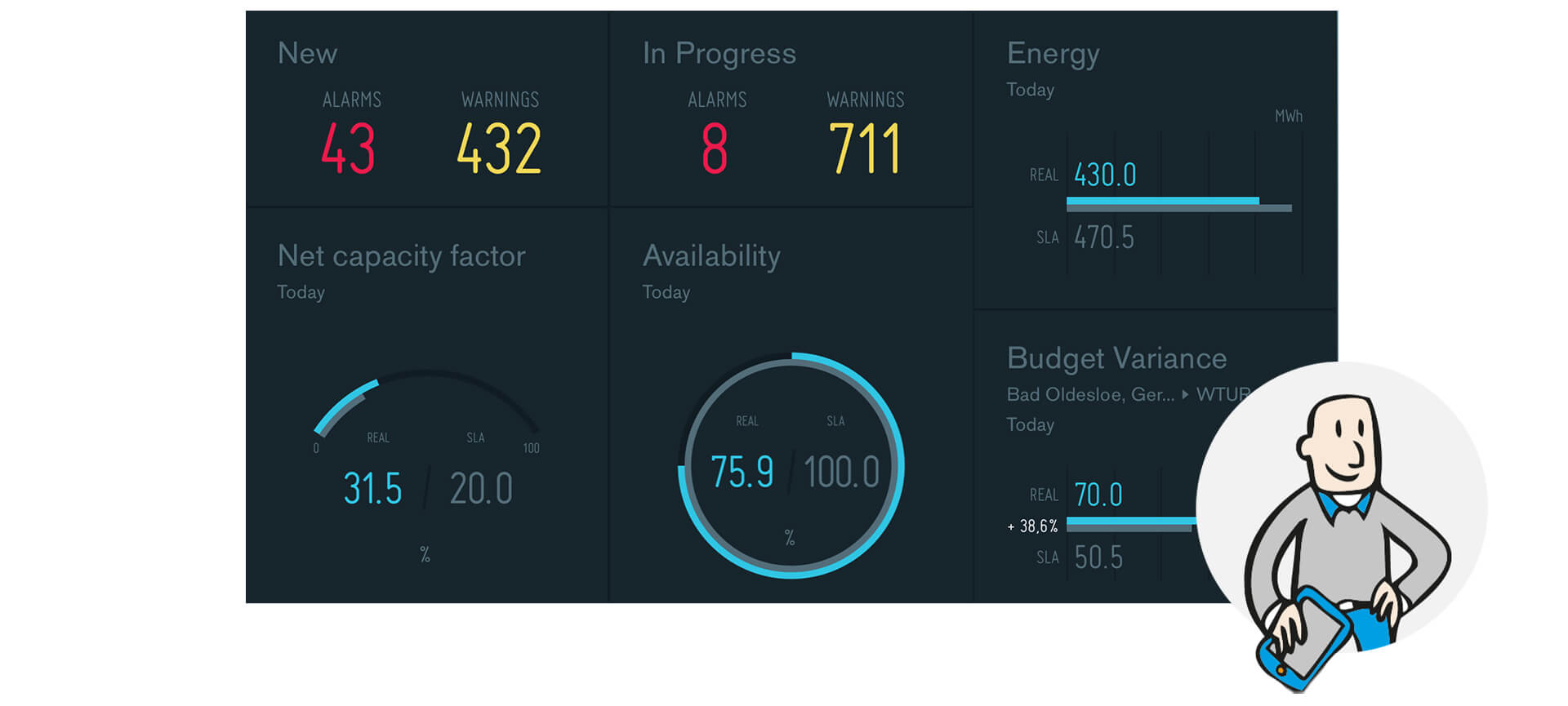 Tools for operators and managers that make use of diagnostics and reporting features to prevent unpredictable performance breakdowns and assist with process optimization. Eases data management, maximizes insight and ensures the optimal use of your data.
Use birdy7 for all technologies
birdy7 is designed to accomodate all renewable technologies.
This includes wind power, photovoltaics, solar thermal power plants, hydro power, biomass, biogas and wave/tidal power.
birdy7 CUBE. The data gateway between your renewable power plant and birdy7.
See how it works
birdy7 ensures that wind farms work more efficiently. This results in less downtime and more revenue.
Secure data transmission with the birdy7 CUBE
birdy7 CUBE
The birdy7 CUBE is the heart of the birdy7 platform. The small industrial computer is responsible for collecting and synchronizing the data. For power plants with an unstable internet connection, data are reliably transferred to the birdy7 Cloud server.
Technology-agnostic Monitoring
Fleet monitoring
birdy7 can supervise your entire fleet of renewables power plants. Power plants of all possible technologies are finally brought together in a single application.
Enhance the platform by custom services
Microservices
The birdy7 CUBE allows for additional Platform Services. These include CSV-Export of power plant data for external evaluation or E-Mail services.
Use birdy7 to create and manage efficient Workflows
Workflow Solutions
birdy7 is a user-centric app and is permanently being optimized. Our team took actual workflows from extensive customer interviews and transported these into the digital world. This orientation to real workflows makes sure that the practical, day-to-day problems of the user is addressed and solved.
birdy7 lets you stay informed, even on the road
birdy7 mobile apps
With the birdy7 mobile apps you can monitor your renewables power plants, even when on the road. Your actual performance numbers - always at your fingertips.
Pick a time that best suits you for one of our friendly team members to walk you through the application in an online meeting. Within only 30 minutes you'll have a thorough overview of birdy7. You'll have plenty of time for questions after the online guide.